Everything You Need To Know About The Hyaluron Pen
farohakorea
The Hyaluron Pen has gained traction over recent years due to its sheer accessibility, convenience, and easy-to-use profile. Though many people have joined the bandwagon of using the Hyaluron Pen for their cosmetic needs, what is the Hyaluron Pen that warrants attention and a closer look? Is the Hyaluron Pen worth it? Let's take a deep dive into the Hyaluron Pen's characteristics and features in this article.
What is a Hyaluron Pen?
The Hyaluron Pen is the ideal and optimal device if you are afraid of needles but still want to achieve that youthful and rejuvenated glow from using dermal fillers or skin boosters. This pen administers hyaluronic acid dermal fillers without the use of traditional needles or syringes. It deposits the hyaluronic acid into the epidermal and upper dermal layers of your skin. It makes this an appealing option for those who are afraid of needles. In addition, it makes for a less invasive and less painful procedure.
The pen is equipped with a special spring that administers the filler or skin booster into the epidermis in just two-tenths of a second by simply using pressure.
How does the Hyaluron Pen work?
The Hyaluron Pen works by using only pressure to administer the filler to your desired area on your face. This patented technology makes for seemingly painless injections on your desired location without having to deal with those pesky needles making for a needle-free filler augmentation.
Fine lines and wrinkles could have a run for their money with the Hyaluron Pen. The sheer accessibility and usability of this device could work wonders for you! The pressure from the pen forces the hyaluronic acid into your skin, causing it to plump up. 
All of this is done at home, by you! It is supposed to be less abrasive than other office procedures because the pen does everything for you!
How to set up the Hyaluron Pen
First and foremost, always work in a clean and sterile environment. Wash your hands, wear gloves, and practice proper sanitary measures to avoid any contamination. Of course, by then, you could use the Hyaluron Pen setup.
Prepare a good amount of rubbing alcohol nearby to clean the areas of your face that you will treat. Twist the Hyaluron Pen until it stops and takes one of the empty ampules. Fill the ampules with the hyaluronic acid filler that you are going to use. The tip is not to overfill the ampule. Leave a little bit of air in the ampule so that it will not flow out when you screw it back on, thus minimizing spillage and waste.
Once the pen is loaded, you are ready to use the Hyaluron Pen. Injecting the filer with the Hyaluron Pen is a no-brainer – aim, and shoot. You start by taking your Hyaluron Pen, pulling up the lever on the side, and then putting it back down. This allows air into the pen so that you can 'inject' your fine lines with the hyaluronic acid.
Each time you use the pen, you must lift that lever and get more air inside. There are no needles, just pressure that makes this pen work! And, when you lift the lever and put it back down for subsequent use, you also need to twist the Hyaluron Pen so that you are getting the acid ready for the next injection.
What are the best filler brands that can be used with the Hyaluron Pen?
One of the most frequently asked questions regarding using the Hyaluron Pen is filler brands and skin boosters I can use with the pen. However, being such a versatile and highly compatible product, the Hyaluron Pen can be used in a wide variety of applications. 
There are so many types of fillers in the market, each with its own unique set of characteristics. For starters, the Hyaluron Pen is best used with deep dermal fillers. While light fillers are virtually compatible with the pen, the results would not be as satisfactory as deep fillers. It is because light fillers need a needle to exactly treats the specific wrinkle on your face. On the other hand, volume fillers' viscosity is too high and dense, so the pen will have a hard time penetrating the skin and administrating the filler without the aid of a needle. 
As a general rule of thumb, the best fillers to use with the Hyaluron Pen are 20mg/mL fillers and those that don't contain lidocaine.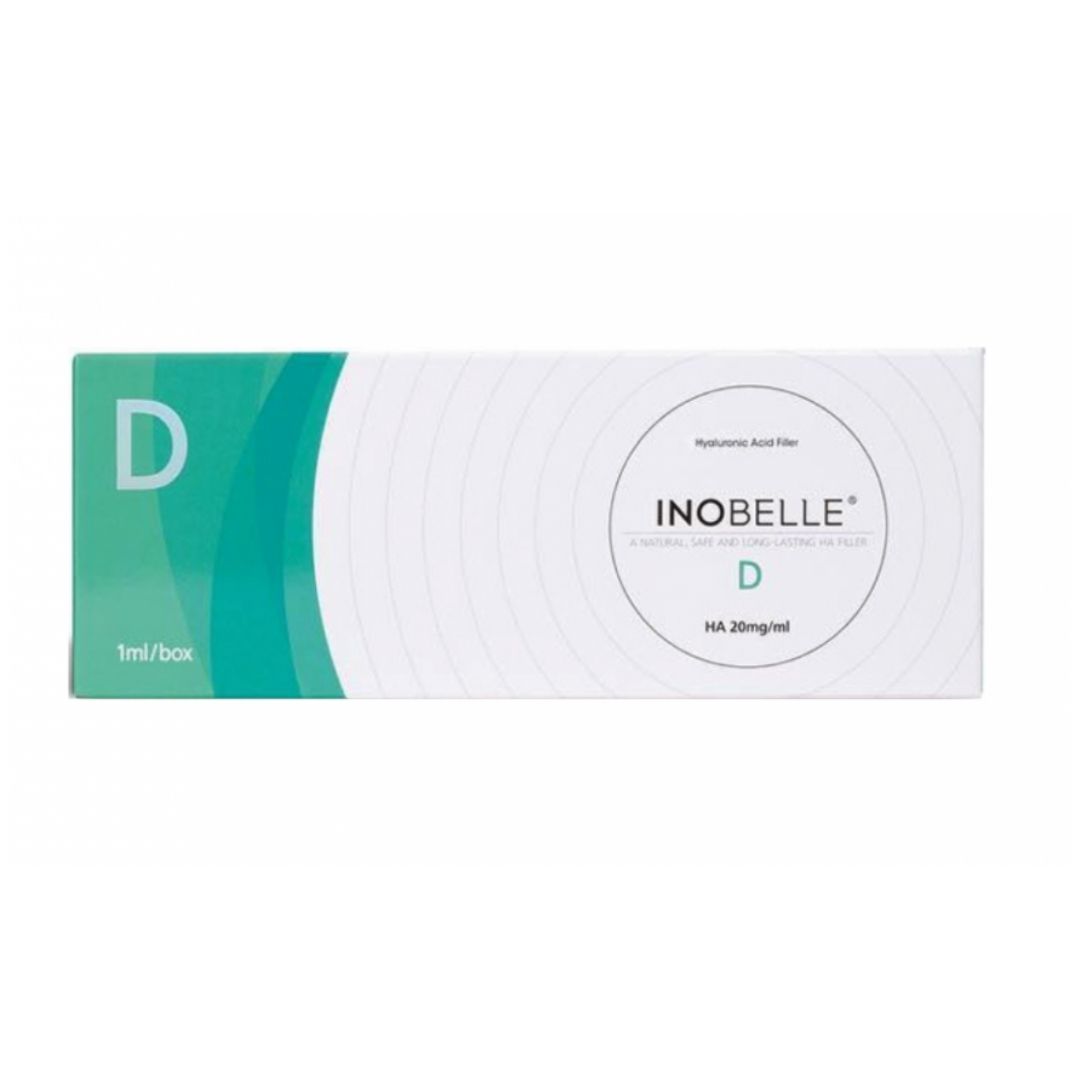 Inobelle+ D is a filler that is created with BDDE cross-linking technology. The particles are medium-sized, making them perfect for delaying the skin's natural aging process, that is, to eliminate wrinkles and smoothen out any fine lines.
You can use this filler for medium-sized wrinkles on the lips and cheeks, Marionette lines, and nasolabial folds. The benefits of using Inobelle+ D are that its effect is long-lasting, effectively eliminates wrinkles, moisturizes, and increases your skin's elasticity. Furthermore, it can also be used for lip augmentation.
When looking for a hyaluronic acid-based filler that can suit your needs, then Neuramis Deep is the way to go. Neuramis Deep is a filler used for facial contouring, restoring lost volume near the chin and cheekbones, filling medium to deep wrinkles, and giving your lips an excellent push-up effect.
Neuramis Deep was created using its patented SHAPE technology and processed through two stages of intermolecular binding. Its benefits can last up to 12 months, and you can rest easy knowing that it is created with the finest and refined hyaluronic acid.
Apart from Neuramis Deep, you can use Neuramis Lido fillers for the Hyaluron Pen. Though there may be slight differences, the critical thing is that both of them can be used on the highly compatible Hyaluron Pen.
Revolax Deep is another filler just like Inobelle that has a medium viscosity. It is created with a 3D cross-linking technology with high volumetric properties, which offers resistance to biodegradation. 
Revolax offers several critical benefits, like having a long-lasting effect and being gentle on sensitive skin. It contains lidocaine, a local anesthetic, which enables a seemingly painless procedure. Furthermore, it is highly purified hyaluronic acid, which makes it perfect for your beauty needs.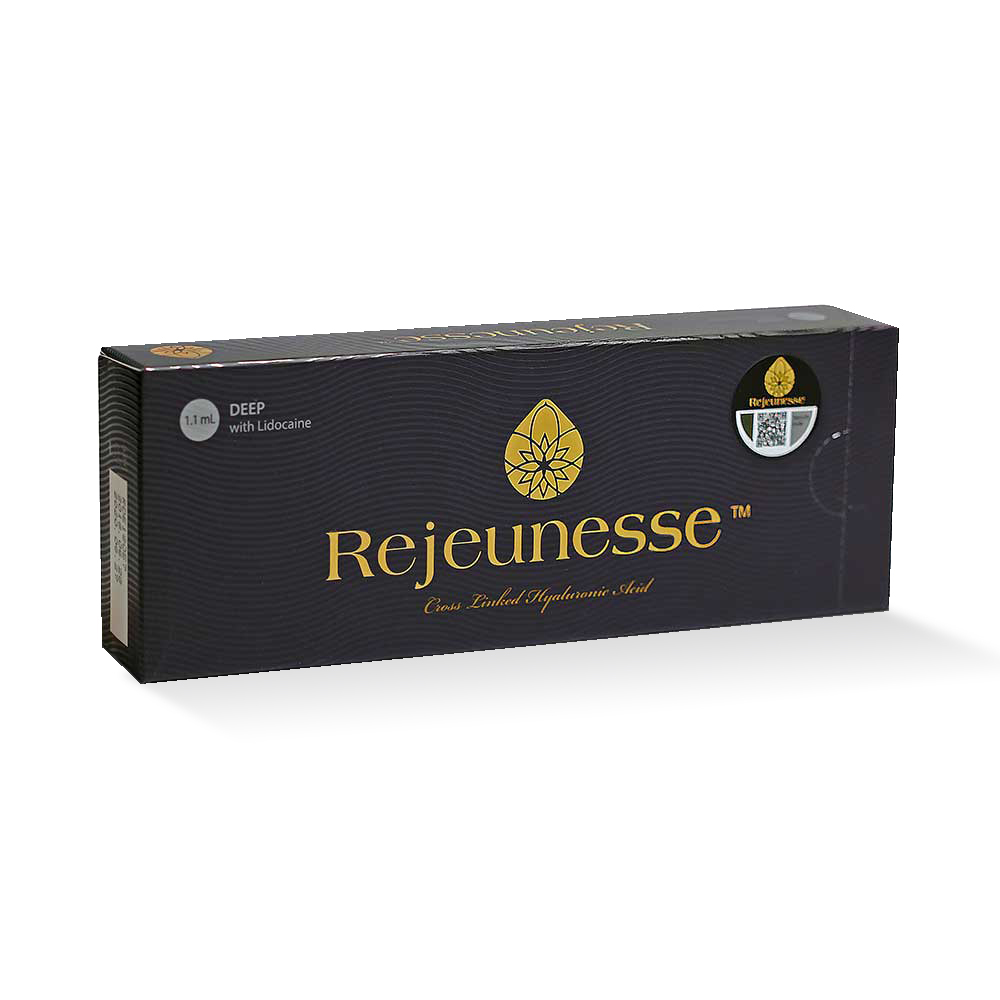 Rejeunesse Deep is a one-of-a-kind filler because it is a CE-certified filler. It is excellent for rejuvenation and for adding volume to sunken tissues. On top of that, it is perfect for fighting medium to deep-sized depression lines in the mid to deep dermal layer.
The significant advantage of using Rejeunesse Deep is that it is a top-notch quality product manufactured using a meticulous eight-stage purification process. Add to that, it is pretty much affordable and is easy to correct since it is a monophasic filler.
Dermalax Deep is a cross-linked hyaluronic acid dermal filler that is monophasic and has the best quality. It is usually used to restore volume in facial tissue, treat wrinkles and folds, restore a smooth facial appearance, lock in moisture, and stimulate aged cells' regeneration.
The effects of Dermalax Deep lasts up to a year due to its BDDE cross-linked structure.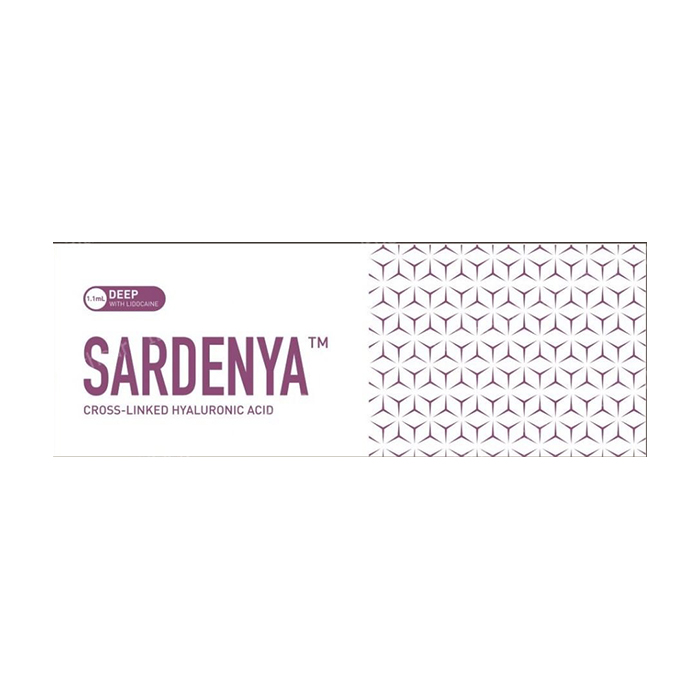 Sardenya Deep is a high purity cross-linked hyaluronic acid that makes it a perfect choice for a plump and refreshed appearance. The high grade of hyaluronic acid present in the filler improves collagen and elastin production of the skin and delays the natural aging process. It also prevents sagging and skin dryness.
One of the amazing feats of this filler is that it is highly compatible with the Hyaluron Pen. It treats moderate wrinkles like frown lines, nasolabial folds, and crow's feet in conjunction with the pen.
The Chaeum Premium 3 is perfect for facial contouring and correcting deep wrinkles and folds on the skin. Manufactured using 3D cross-linking technology, and due to its high volumetric properties, it can resist biodegradation.
Chaeum Premium 3 can be used on nasolabial folds as a lip filler and can also be used for the cheeks and marionette lines. Its benefits include it being long-lasting, having a high stage of purification, and containing lidocaine.
Frequently Asked Questions