A Complete Guide On How To Use Your Hyaluron Pen with Lipo Lab+
farohakorea
You jumped in with the trend and purchased your own Hyaluron Pen, but you realize you have a teeny, tiny problem. You don't know what to do with it.
You get confused about where to start and if you are doing it correctly. You try searching the web for the How To Do's, but it doesn't get you anywhere. And, suddenly, you regret buying something you may never use. Fear not! We will show you a complete guide on using your Hyaluron Pen with the most popular fat-dissolving solution from MediHub Korea, Lipo Lab+.
First, let's refresh our minds on what Hyaluron pens are. Hyaluron pens are the newest and most innovative way to introduce fat-dissolving injectables into fat tissues. They are a much more straightforward, needle-free system that uses pressure to bring your favorite fat-dissolving products into your skin. They are ideal for those frightened by the sight of needles but still want to achieve that rejuvenated, youthful look. They are engineered with a particular spring, controlled by air pressure alone, allowing the solution to seep into the epidermis in just two-tenths of a second. They are needleless, virtually painless, and non-invasive. They are also convenient! Making them beneficial to a lot of patients.
Before we dive into the main topic, you must be aware of a few tips and precautions. After all, safety and beauty must always go hand in hand.
It is recommended that you prepare all the necessary equipment and materials you will be using during the procedure. Just like cooking, you want all ingredients to be available to make the perfect recipe. Here is a checklist of the materials you will need to set up before starting.

Aside from the equipment, you must also prepare yourself before the procedure. You must not be on any medication such as blood thinners 3 days before the process. This is to prevent any untoward adverse reactions during the session. If you want to treat your lips using the pen but happen to have cold sores, it is recommended to have them treated with antivirals from your healthcare provider first.

Hyaluron pen has its limits. It is not recommended for patients who are or have these dispositions:
Pregnant or Breastfeeding

Diabetic

With acute or chronic skin disease

Hypersensitivity with ingredients of the solution

Highly predisposed to scars and keloids
Learn where to mark your desired areas for treatment. Or have a mapping plan to make it easier for you to not overtreat a particular site during your session. Overtreating may block and damage blood vessels.
Invest in training courses for an in-depth understanding to produce an even more successful performance with proper techniques, whether for personal use or as a professional.
Now on to the main agenda. First and foremost, always work in a clean and sterile environment. Wash your hands, wear gloves, and practice proper sanitary measures to avoid contamination. Take note of these steps, and once you can properly execute them, you will visibly see excellent results!
Each time you use the pen, you must lift that lever to introduce internal pressure into the chamber. This is a needle-free device, so the pressure is all that is needed to make this pen work! And, each time you use the lever for subsequent use, you also need to twist the Hyaluron Pen to get enough Lipo Lab+ Solution ready for the next injection.
As with any other medical device, the Hyaluron pen poses risks if not done correctly. One must apply the proper pressure to the skin to evenly distribute Lipo Lab+ serum into the dermal layer of the skin. If not, it may result in an uneven appearance, discounting the purpose of the benefits of the Hyaluron pen. Also, being careless about not planning on which areas to treat may lead to over-treating, causing untoward adverse reactions. One must also be diligent in one's after-care, sufficiently massaging the treated area and applying emollients and ice packs to relieve the swelling and bruising.
Hyaluron pen with Lipo Lab+ is a form of mesotherapy where the skin is revitalized, bringing your skin back to life. So, you must take a breather between sessions and allow your skin to heal before doing another session. It might take 2 weeks to properly heal, but you will see the fantastic results Hyaluron pen can bring by then.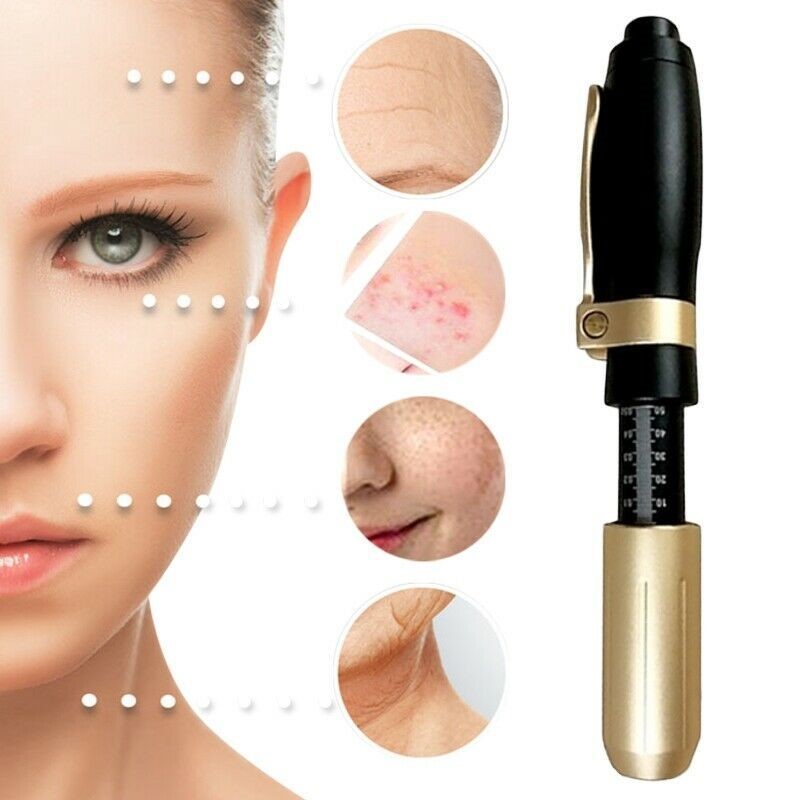 Using the Hyaluron pen might be a no-brainer if you only carefully follow every step, precaution, and tip necessary for a successful procedure. If you are a total beginner and not confident enough, you can always seek professional help.
Experience that fresh, youthful look you've always wanted. With Hyaluron Pen, you wouldn't believe it, if you don't try it.